More info
Email Checker Pro is a free tool for checking and validating email addresses. It supports multi-threading and finds items with a 3D pie chart. The results are displayed in a list view. If an email address is invalid, you can see a message that says, "Server not found" or "Checking failed." You can also see the statistics in real time. This software is easy to use and offers a comprehensive report for your email accounts.
How to Use Email Checker Pro
In the main window, you can import a list of emails to be checked. Select the format you'd like to import your list into. You can import the email address from CSV, TXT, XLSX, or Excel Workbooks. Then, export your results to a CSV file. You can even add more addresses to your list as you go. After checking, you can export the results to a CSV file for further use.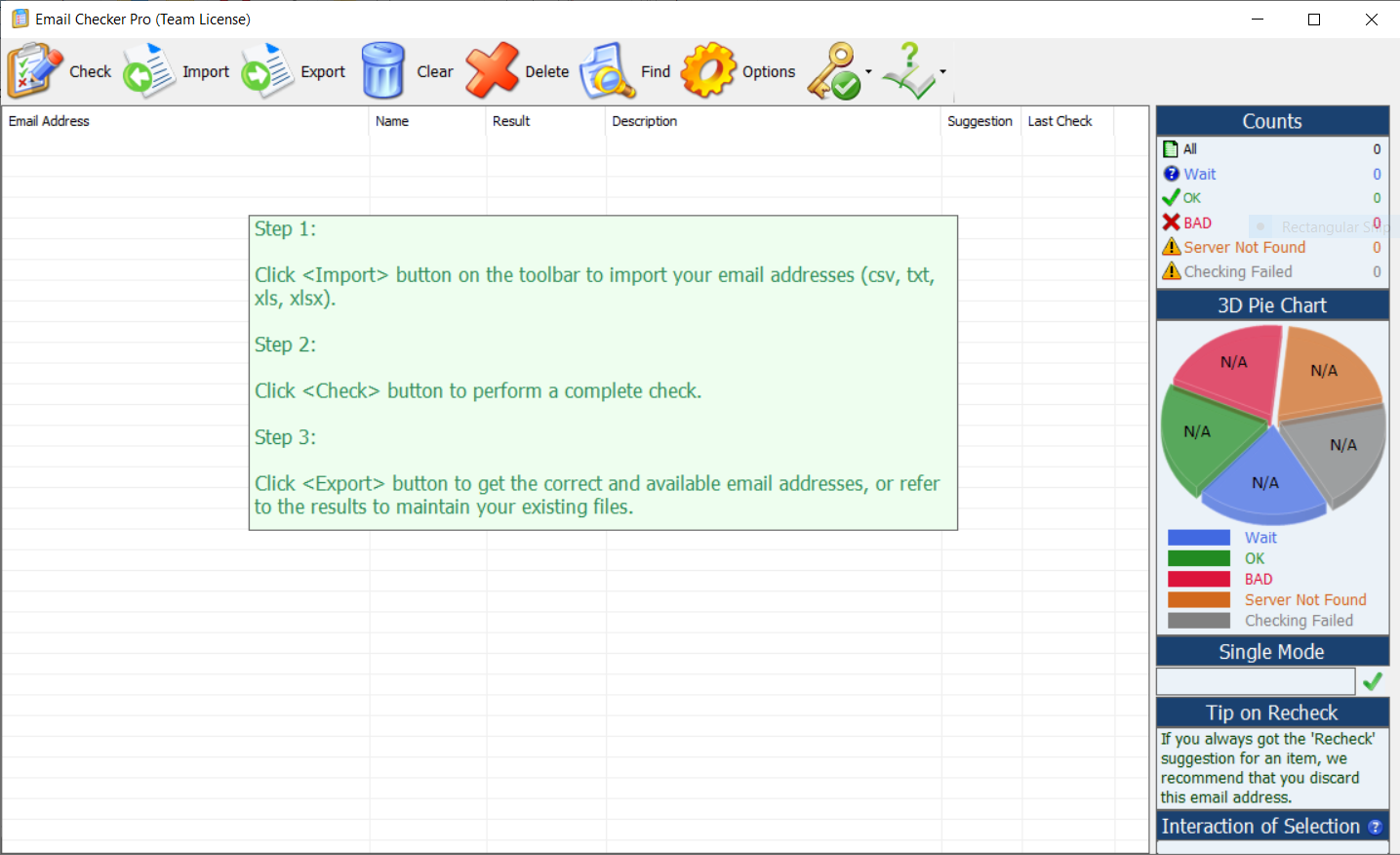 You can import a list of email addresses into Email Checker Pro and validate them. The program supports multi-threaded processing. You can validate hundreds or thousands of emails at once. To use Email Checker Pro, you must import the list of emails. After this, you can view the results in a table or a 3D pie chart. After validating all addresses, you can export them or save them for later use. The program automatically skips the bad ones or suspicious ones.